Guidance on creating the best environment for recovery
This guidance provides research, evidence and principles that can guide leaders of educational communities so that they know how best to respond over the days, weeks, months and even years following potentially traumatic events.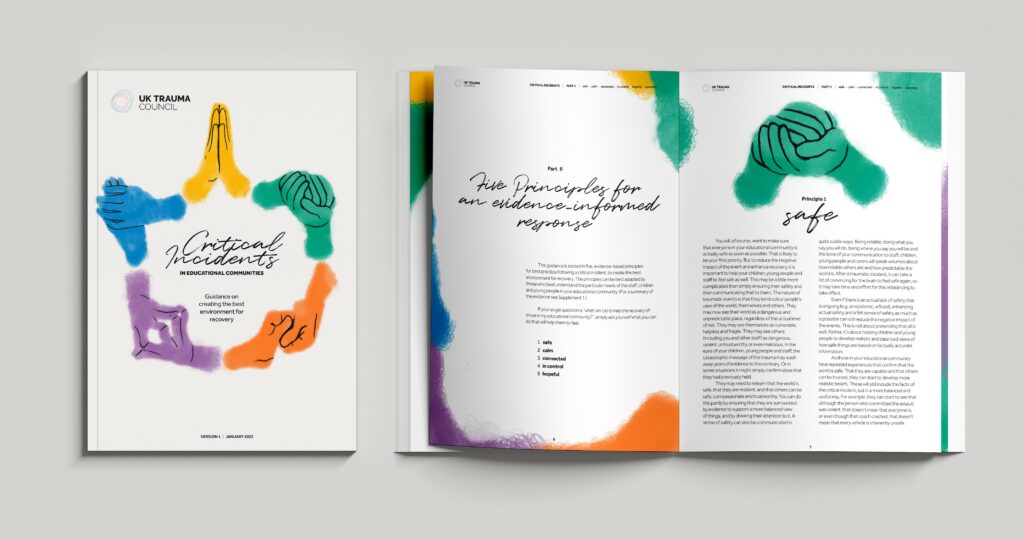 The UK Trauma Council are planning a full-day conference on the 29th of June to support educational professionals to create the best environment for recovery following a critical incident. Register your interest for the conference.